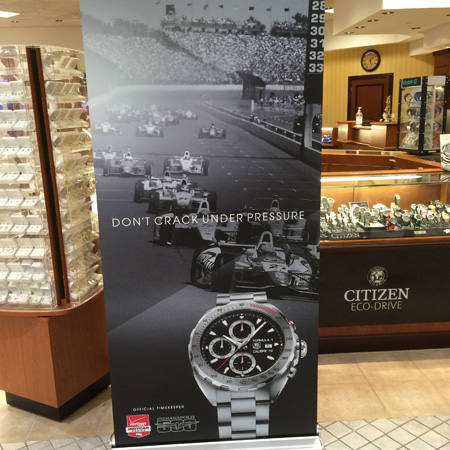 Banner signs come in a variety of shapes, colors and sizes. Finding the right one for your business takes a little effort and some research.
The type of business you have will influence the size and type of banner you buy. For example, if you own a business next to a freeway or one which requires large advertising - think car dealerships, restaurants, and retail shops - you'll need an outdoor banner that is fairly big. In fact, there are several types of large scale banners suitable for both the outdoors and the indoors. Here's a quick list:
Hanging

: Typically, you'll see these banners being used by restaurants and retailers. Hanging banners use grommets, wire, and other hardware to display signs on a wall of a building, either inside or outside. Think of things like a sidewall banner used to attract motorists on a freeway.
Adjustable

: Great for indoor applications. Typically, these are adjustable stand up signs that you can control the width or height of. You might use this for a small shop or restaurant because these are easy to set up during business hours and take down for the night.
Pole

: Can be attached to a building or structure. The sign is held up by a pole, which is mounted to a wall or other stationary point.
Flag

: These are banners designed to look like flags and billow in the wind. Great for stores, restaurants, or any business in a pedestrian area, flag style banner catch the eye of potential customers.
Shade Cover

: Think of an awning, patio cover, or other shade structure that has a graphic design on it. This ia great way to utilize your fixed shade structure for advertising. While these are not large scale banners per se, they are great alternatives that work well to advertise your business.
While the above is not a complete list of all the large scale banner options you have, these are the most common. Banners, whether large or small, work well to attract clientele and generate sales. In fact, the value of signage is tangible and according to the BrandSpark Better Homes and Gardens American Shopper Study, "over a third of American consumers (34.5%) report that they have made quality assumptions about a business on the basis of clear and attractive signage." This is proof that using a large scale banner sign can be an excellent investment that will help you advertise your business.
Keep in mind that the most durable, high performance banners are created using a specialty fabric. For example, Bantex® Banner Media is used to create indoor and outdoor signs that not only last, but are certified for use with HP Latex Inks for quality of color. Not all textiles are created equally, and using the right one will help your investment last and look great for years.
Make sure your banners and signs leave a great first impression. Download our free guide, Best Practices for Maintaining Seasonal Banners and Signs.