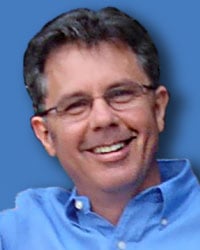 The ultimate measure of success for any sales professional is closing the sale, and when you follow a well-ordered sales process you can achieve what we like to call "the natural close."
Over the years, I have observed that many sales professionals have a tendency to get ahead of themselves and attempt to rush a customer to close the sale. This approach seldom works, especially when selling a value-oriented product such as banners and signs made of Bantex Digital Media.
I counsel sales professionals on what I call "the natural close" which is the logical conclusion of a well-ordered sales process. This process encompasses adjusting your sales persona to complement each prospect's personality, qualifying your prospects as willing and able to buy and investing in each prospect by offering solutions, not just products. If you successfully touch each of these bases, then you can move to a natural close.
The greatest thing about a natural close is that you and your customer come away from the encounter looking forward to working together again. You've added to your sales portfolio through a smooth flowing process and your customer feels as if they've made a wise purchase exactly as they needed – no buyer's remorse. What could be more natural than that?