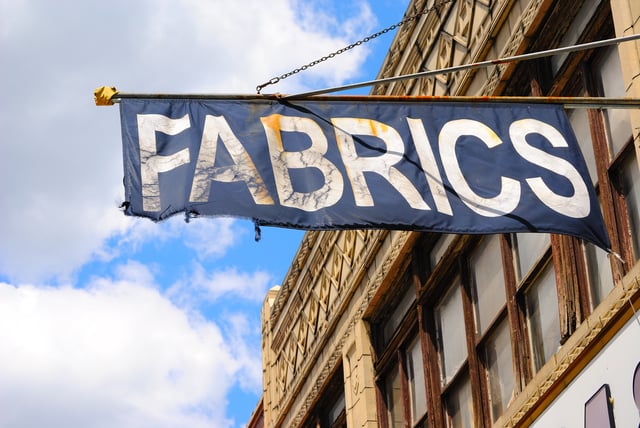 When it comes to double-sided banners we often forget that these handy marketing tools need to be maintained and eventually replaced.
Quality banners are designed to withstand the elements. But like everything else in this world, banners don't last. You can expect a good banner to last a while, months or even a few years with low usage. But banners age like anything else and with time, the color fades and the pop and pizzazz of your beautifully crafted sign crumples in the wind.
[The Bantex Advantage: What Makes Bantex the Top Fabric for Digitally-Printed Signs?]
So before you find yourself staring at a banner that's falling apart, here are some signs that you need a new banner:
The color of your banner is fading

Wrinkling in the fabric

The banner is cracking or tearing

Curling of the banner's edges

Mildew or mold growth

The grommets (holes for hanging) are coming apart

Fraying of the fabric/vinyl
It's always a good idea to inspect your banner occasionally to ensure that your sign isn't falling apart and creating an eyesore for your event or business. Be sure to also use quality fabric so that your banner will last and you won't have to keep buying a new double-sided banner every few months. Bantex is a great fabric option for your next banner project. The specialty fabrics feature qualities that include, but are not limited to, the following:
Flame retardant

Micro-textured for lower dot gain

Photographic print quality

Predictable color clarity

No edge curl for five years
Bantex textiles also allow full-bleed printing on 36" and 72" output.

For more information check out this testimonial on YouTube about Bantex banner textiles: https://www.youtube.com/watch?v=0VTyPC-fbqY.
Bantex offers the best banner material on the market for digitally printed signs. Learn more about the Bantex Advantage and why it stands out from the rest of the competition.