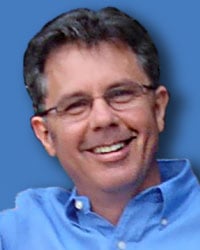 In my seven-step process of systematic selling, I outline how sales professionals can walk a customer through a well-defined process that incorporates adjusting your sales persona to match your customer's personality, investing in customers and leading to a natural close. One of the most important aspects of this process is not just selling value, but upselling value.
What do I mean by upselling? It's simple. Do you want to sell your customer a $20 banner with virtually no profit or do you want to sell a $300 banner with a profit margin of 20 percent or more. These numbers are what upselling is all about and why featuring pole banners and outdoor signage for towns, cities, colleges, retailers and commercial properties can be a highly profitable strategy.
A growing number of sign and graphic shops have invested in graphics software that allows them to create designs for memorable signage, including pole and other outdoor banners. While many of these shops lack the equipment for printing larger formats or for fabricating pole signs and large outdoor banners, there are excellent wholesale companies, such as Georgia Printco, that are glad to partner with sign shops in meeting their customers' needs.
In a previous blog post, we discussed how Salisbury, Maryland, is using banners as part of a revitalization of its downtown area. After the city's engineering department discovered the exceptional graphics and durability of Bantex, they started to ask for it by name. And, for the small community of Port Royal, South Carolina, Bantex has proven resilient even during a hurricane.
So, for a more successful business strategy, start thinking about the upsell, including pole banners and outdoor signs and enjoy the increased profit that will result.