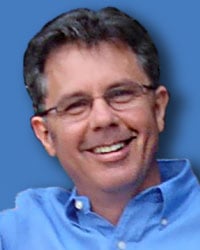 Over the past two years, I have met with owners of sign and graphic shops from coast to coast and been impressed by the entrepreneurial spirit of these professionals who have been generous in sharing the challenges they face every day. From these conversations, I would like to offer seven ways that I believe sign and graphic shops can boost sales and profits:
Go after better customers – As retail outlets, sign and graphic shops rely on customers finding their locations and coming in for products and services. The challenge of this approach is that sign shops may be missing out on their best potential customers, including hotels, resorts, tourist venues, real estate developers and restaurants that use point-of-sale vinyl banners and signs and are not likely to drop into a sign shop. The most successful sign shops reach out to upscale customers in their service areas and identify ways in which they can help boost marketing and sales programs.
Sell total solutions – The sign and graphic shops that seem to have the greatest success are those that sell total brand building and total sales promotion solutions. It's one thing to create a vinyl banner and sign, but quite another to help an upscale customer with the solution to a marketing and sales opportunity. Shops that think strategically for their customers are building long-term, value-added relationships.
Offer graphics and design services – Another of the features of the most successful sign and graphic shops are those that offer graphic and design services. If you can take a basic idea from a customer and show them a beautifully creative solution, you have just added value and set yourself on the road to a relationship.
Feature premium products – Anyone who surfs the Internet knows there are many sources for commodity-grade business cards and vinyl banners. Successful sign and graphic shops offer premium products, such as retractable banners, durable outdoor banners and pole banners. Instead of a race to the bottom with Internet sites, successful sign shops are morphing into premium product specialists serving upscale customers.
Partner with your suppliers – Distributors and product manufacturers have a wealth of expertise, along with promotional materials and programs that growing sign shops are leveraging. It's been a pleasure for me to offer training in systematic selling to our distributors and their sign shop customers.
Merchandise your space – Retail space is expensive and it should be working for you. From the store front and counter displays to colorful wall banners and employee uniforms, successful shops are paying close attention to merchandising. A helpful exercise is to walk up to and into your retail location pretending you're a customer. What do you see, what do you feel and are you motivated to do business
Focus on the experience – Another important insight that I have gained from successful sign and graphic shops is how they focus on the experience of visiting their shops and not just the products they offer. These shops greet each customer when they walk in the door and they ask what brings them in. The result is a fun, interactive experience that translates to sales.
I have deep admiration for sign and graphic shops that are on the front lines of sales and marketing every day. I look forward to continuing to work with you and invite you to visit the Bantex Digital Media booth during Printing United (booth No. 5623).